Lodge service
The lodge is the MIC's reception service. It manages the movement of vehicles on site, as access to the inner roads is limited to authorised personnel.
When you arrive, in the case of a short stop (30 minutes), park in a visitor space next to the lodge. The steward will then tell you how to get to your meeting point. As the buildings are closed and secured, it is necessary to be accompanied to enter the buildings.
The main visitor parking lot is to be used in the event of an extended appointment (more than 30 minutes).
Thanks to the lodge service, MIC members receive and send their mail or benefit from a range of additional services.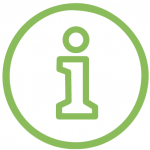 The lodge is open from Monday to Friday, from 7am to 6pm (closed: weekends and public holidays).
Direct line: +41 26 435 31 50
Assets
A warm and professional welcome
Secure site
Short and long term car parks