The Marly Innovation Center (MIC) is one of the largest technology campuses in Switzerland. In full expansion it offers a veritable ecosystem, allows a wide range of activities – including laboratories, and offers all the infrastructure necessary for the success of companies, from flexoffice to greenfield and 7'000m2 of laboratories.
The site currently hosts 160 companies (650 jobs) and still has enough space for newcomers. Diversity, complementarity, synergies and value chains are the DNA of the Marly Innovation Center.
THE PLACE FOR YOU!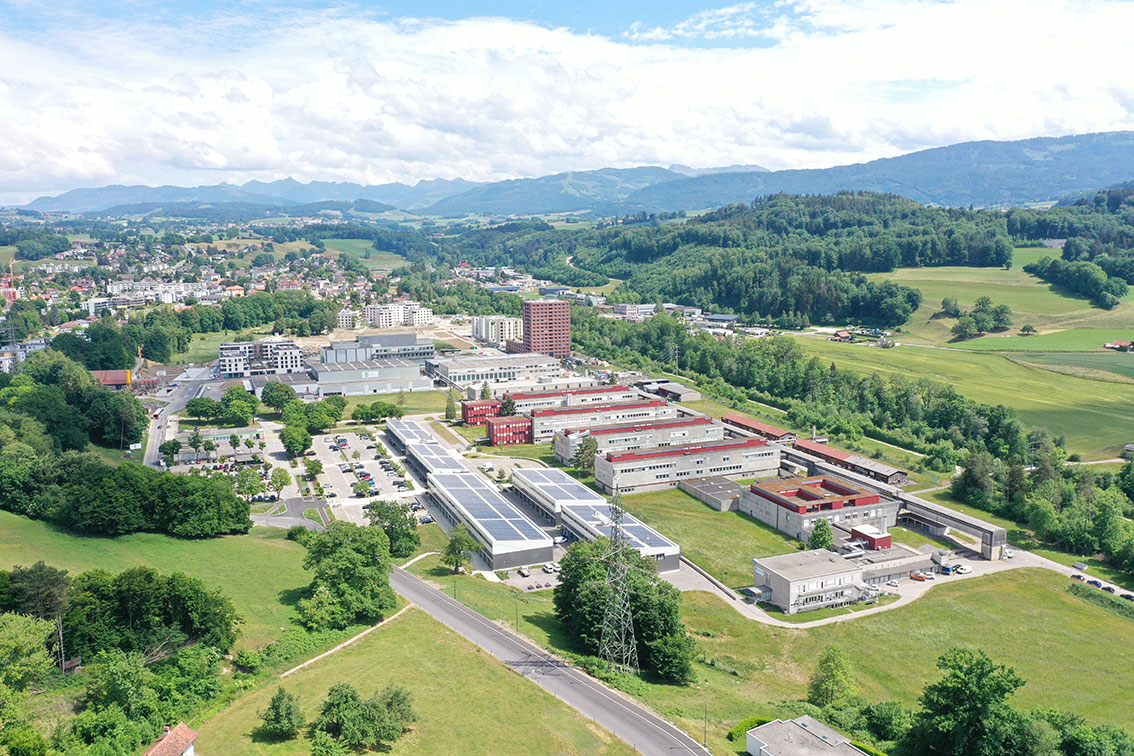 Testimonials
More than 650 professionals from research, industry, technology and crafts already trust the MIC. Their support is our most powerful justification!
The Marly Innovation Center is like a big family. At various internal or cantonal events, we meet our MIC tenant neighbours as if we belonged to the same community of professional interest.
Our human resources activities are recognized and appreciated as a true partner of the site.
The MIC appealed to us because we were looking for a place that would offer many possibilities, both in terms of the services offered and their accessibility, as well as options for new areas to invest in in the event of future expansion of our company.
Being part of a concentration of companies is also useful for networking!
Located at the Marly Innovation Center since 2017, the iPrint institute benefits from a stimulating environment and high-performance technological facilities.
This industrial park located in the heart of the canton of Fribourg offers us laboratories adapted to applied research and represents a partner of choice for innovation.
PLSWISS chooses the MIC: Premises rates, lease flexibility, caretaker service, postage, printing and maintenance services.
The Marly Innovation Center offers a beautiful vision of medium- and long-term development. It has rental spaces adapted to our needs and our growth rate.
The Marly Innovation Center offers ideal conditions for a pharmaceutical start-up like InnoMedica with its own clean room production:
an infrastructure that has served as a basis for establishing production and that offers enough space for the company's progressive growth.